A few images from
Halloween 2
have been released by Rob Zombie.
The first is a very exciting photo...of Michael walking. Only, it could quite easily just be some random tramp, I don't know.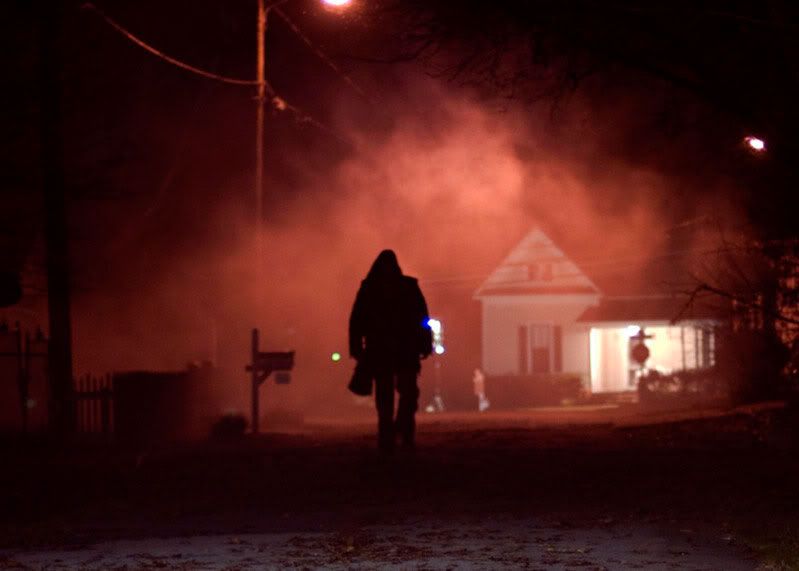 The second images are a little more interesting, although verging on the self-indulgent on Zombie's part.
They're a couple of ads for Uncle Coffins' TV show on Haddonfield Channel 18
. Including one of House of 1000 Corpses. No doubt these won't be prominent features of the film, but still.
In the same post, BloodyDisgusting confirms that Bill Moseley is NO LONGER playing Uncle Coffins, due to scheduling conflicts. The name of the new actor has yet to be released.